High Resolution color scans of a Nikon F camera owners manual. The camera that changed 35mm film cameras forever. A very interesting look at film camera photography in the late 50's. 40 page PDF. File Size = 5.12 MB.
Only $3.99

Nikon F Owners Manual PDF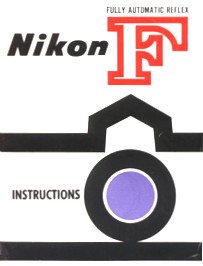 For more information on how these images
were acquired, click here.