Original high resolution color scans of the classic rangefinder Canon Canonet QL-17 G-II Owners Manual.
27 page PDF. File Size = 1.5 MB
Immediate download is available for this manual. For information on this feature, see the download FAQ here.
Only $4.99

Canon QL 17 G III Owners Manual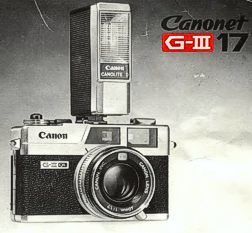 For more information about us or about how these images were acquired, click here.